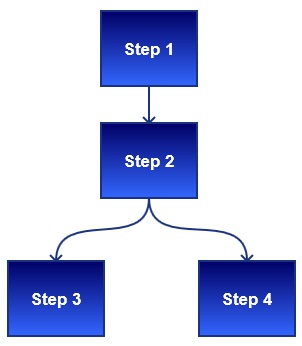 Why do a business process analysis for your ERP implementation?
How will it help?
The business process analysis is the first step of a successful business analysis and it will help answer one question:
What is a business process analysis? Why is it important for an ERP?
Basically, during business process analysis you'll produce a graphical representation of your company processes, so we can understand exactly how to company works.
The mapping of your processes will illustrate all the steps needed to produce what you're producing.
By doing so, you'll make sure that the future ERP is not missing an important function to operate the business.
For a complete explanation, see this article.
Business Process Analysis in 2 steps
Step 1 – Business Process Mapping
The first step is the process mapping. We'll document every step needed to run the business. It takes time, but it's pretty straightforward.
The end result of this step will be a business process diagram that will show the whole process of the company, from sales to accounting.
Step 2 – Business Process Optimization
The second one is the process optimization. This is where you make sure that your activities are not redundant and find ways to make things better.
It's not essential for an ERP implementation, but is strongly recommended. You can gain a lot of value out of this step.
In this step, you'll streamline your business processes and concentrate on activities that bring value to your business.
The advantages of analyzing business processes
There are a few advantages of a good business process analysis, here are the main ones:
It's going to make it much easier to find the best ERP that fits with the company
During the configuration of the ERP, the vendor's team will use that information to configure it optimally
It will simplify the business processes and keep activities with added-value
How long will it take?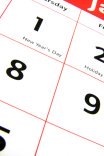 A Business Process Analysis may take from anywhere to a few weeks to a few months, depending on:
the size of the business
the efficiency of the processes
This can be viewed as a separate project in your ERP implementation plan.
Give yourself enough time… Start months before the actual implementation, like that you'll be ready.
Plus, if you have to implement changes, you'll give employees the time to adapt. An ERP implementation is a big enough chunk, give them time to breath between changes!
How to do a process analysis efficiently?
First draw the general process. That's pretty easy!
Then draw each subprocess in details. It gets a little more complicated here.
Finally optimize all that to remove clutter and useless steps. Now that's more complex!
Assess
First, meet up with every head of every department. Draw a general, high-level process of the company. From sales, to manufacturing, to shipping. What are the most important processes? Where does the company produce added-value?
Then, meet up with each of them individually and draw the detailed process for each department. How detailed does it need to be? Every important step and document should be on your process map.
You'll need that information when choose the ERP and the ERP team will need this information when configuring the software.
Then… Optimize
If you have the time and resources, you should then optimize the processes.
Get your house in order before renovating it. Over time, processes get clogged like an old engine.
You add a check here, add a document there, then another double-check. Remove those useless processes and replace them with one of value.
An ERP implementation is a perfect time for that. Your future ERP can and will help you. Before getting there, help yourself get the best return on investment!
What's next after the business process analysis?
Once the whole company business process mapping and optimization are  done, it's time to go for the Business Needs Assessment.
Home > ERP Implementation Project > Business Analysis > Process Analysis