What are the advantages of ERP systems?
Why should you spend months on an ERP implementation project, turn some departments upside-down and spend so much time and money? What are the long-term benefits you're going to get?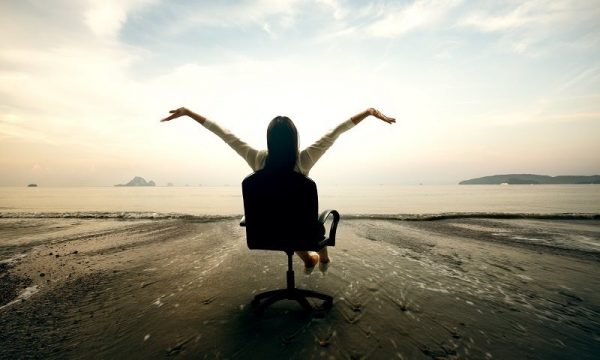 Which benefits can you expect from your ERP?
What will be improved after your ERP implementation? An ERP system improves the company's efficiency and it provides data that leads to better decision-making and by supporting the business processes.
One company – one system – one process
By having a single ERP system that manages most of your business processes, you'll simplify the management of your company. No more wondering where to find the sales report or making sure that the data is the same in both the accounting and inventory systems. It's all there, in the same ERP.
The main advantages of ERP systems
#1 – Better decision-making, more reliable information
Data. The lifeblood of today's businesses. All that reliable information at the same place will give you great insights on your business.
A few months after the ERP implementation, you will get much better at finding information in the system. And now you have all the company's information at the same place. You can compare sales with production, inventory with accounting. It's all the same, reliable data.
All this integrated data will allow the managers to make better informed decisions, have easy access to more reliable information. Let's say you manage a warehouse. It's much easier to manage stock levels if you have graphs and dashboards that tell you what's going on right now in production – stock levels, stock consumption, … -, which products are coming in from the supplier this week and what the production will need in the next 3 months.
It's all there, at the same place, in real-time.
#2 – A more efficient business
An ERP system gives you a framework on which to run your company. With a good business analysis, once you'll have implemented an ERP it will be much easier to have efficient processes.
By the way, this where you will get most of the benefits of an ERP implementation and where an ERP project either is a success or a failure. Therefore, the importance of doing a great business analysis, to make sure that the business can grow inside that framework
Gained efficiency is one of the main advantages of ERP systems. According to a survey, around 50% of the benefits of an ERP come from business efficiency*. They reported that they mostly found an improvement in communications (both internal and external), lead times, inventory levels and productivity*.
#3 – Reduced costs
Of course, cost reductions are parts of the reasons why you should implement an ERP. A good ERP should pay for itself within two to five years.
Usually, we see mostly see cost reductions in labor, production, inventory and IT. For example:
Labor time is reduced. Employees don't have to duplicate data between systems and to do their job and make good decisions.
Production efficiency is improved and inventory levels are lower.
IT costs are reduced because there are fewer systems and infrastructure to manage.
How long will it take to see those ERP benefits?
As a rule of thumb, you should start seeing the benefits within the first year. Some companies will start seeing benefits right away in the first 6 months, but in general the first few months of an ERP implementation are quite chaotic.
You'll really start seeing the advantages of ERP systems within the first 6 to 18 months. When everyone knows the system, then you'll really start seeing the benefits of your ERP. New data will be available to managers, users will find tricks to work with the new system that will make their work faster than before, etc.
Maximize the advantages of ERP systems
The ERP system alone will not give you those benefits, the ERP implementation project will. The ERP system is a tool that gives you a foundation to base your business processes on. You will get no benefits if the implementation is not executed properly.
The more time and effort you put in make sure your business processes are adequate and that everyone is fully involved, the more advantages you will get out of your ERP.
Believe me, there's a direct correlation between the success factor of your ERP implementation and the effort a company invests in it. Worse, if you do not put enough effort, you will waste a lot of time and money on a project that is doomed to fail.
There's no secret recipe
Yes, investing in an ERP system offers a lot of potential advantages, but there's no magic potion.
If you do not take the time to make a proper ERP implementation, it will take much longer and you will have to invest much more effort overall before you see benefits. In fact, if you go too fast and don't invest time and money, you'll mostly get disadvantages from your ERP, if you haven't already dropped the ball!
The real secret is: get the whole company invested in the ERP implementation. That's the only way I know to get the most advantages out of your ERP.
Home > ERP Systems > Advantages of ERP